New Moon in Leo- Self Love is Your Power Source, The Sun Always Comes Back Out, Shine Bright with Brilliance + Faith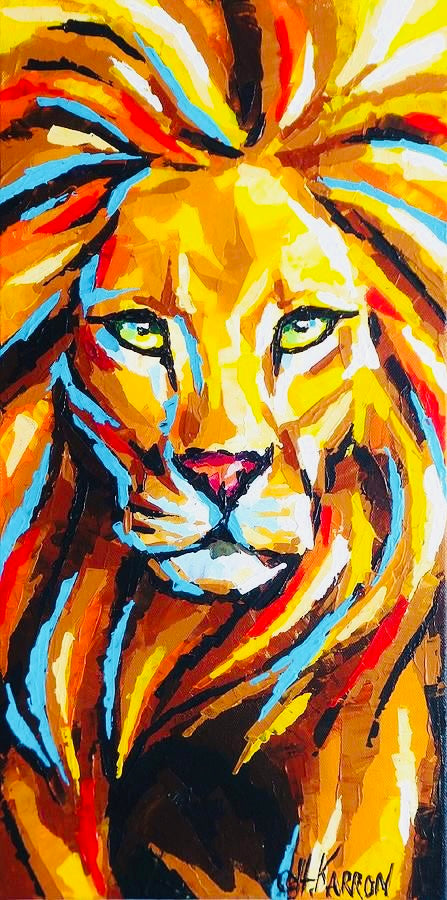 On July 28th, we have the glorious and enthusiastic New Moon at 5 degrees of Leo. The days leading up to a New Moon are tense and uneasy. As human beings we are naturally very sensitive. With no moon light to guide our sensitive spirit, the energy leading up to the new moon is one of hidden information + mystery. New Moons themselves represent new starts, beginnings and the slate being wiped clean. Leo, the 5th zodiac sign deals with leadership, creativity, playfulness, children, love and warmth. 
The New Moon in Leo is here to bring us back to our heart space with boldness and creative spunk! After a very emotional Cancer season, this New Moon in the sign of the lion is ready to awaken our inner child's need for play and joy. There is an exuberance of us honoring our sense of confidence and ability to stand up for what we want + desire. The New Moon in Leo craves expansion of the heart space with tenderness and innocence. Leo energy is interesting. While Leo itself rules the 5th house of children it also as a sign represents leadership and someone who takes no BS. La Luna in Leo, is asking that we strike a tender balance between allowing our inner child's need for freedom + pleasure to come forth but at the same time doing so from a place of sticking up for our worth + self value. It is time to shine bright and to be bold, daring and full of fiery ambition + delight. No shrinking our passions or purpose. This New Moon wants us to begin a passion project, express our creative juices and to start a new journey of self love + understanding. 
At the time of the New Moon in Leo, there are some interesting aspects going on in the cosmos. The New Moon itself makes a loose 120 degree harmonious trine to Jupiter, the planet of wisdom, learning and knowledge, who is currently in the sign of Aries. The New Moon in a lovely embrace with Jupiter will add some philosophical + wise counsel to our emotional states. There is a sense of faith + hope being center stage with this aspect. This is an excellent time to begin an educational pursuit that lights us up or to begin teaching a course of interest. Whatever we take on at this time will be LARGE + IN CHARGE lol! This is due to the combo of Leo + Aries energies which are bold and always active in nature. The other aspect happening at the time of this New Moon is the much talked about conjunction of Mars, the planet of action, aggression and anger, meeting up with Uranus, the planet of surprises, enlightenment and unusual occurrences and the North Node, the elliptical point of the moon which deals with our destiny, purpose and dharma, all in the sign of Taurus. Mars/ Uranus/NN in Taurus in a tense conjunction ( I will write about it more in detail) is a volatile and explosive combo of stubborn energy. Expect many sudden and aggressive outcomes connected to our money, geological landscape and food since these are all areas that Taurus as a sign rules. Due to this explosive aspect of Mars/Uranus/NN at the time of the New Moon, be sure to ground yourself as much as possible. Folks could be DUG IN + RELENTLESS in their stances + it is best to remain as flexible + open hearted as possible. 
The New Moon in Leo will most impact those with their Sun, Moon or Ascendant signs between the degrees of 0-10 degrees of Leo. Expect bright and bold new beginnings that light up your soul + reignite your passions. Whatever new project or situation that you begin now will bear fruit when we have the Full Moon in Leo next February.  The second group most impacted by this New Moon in Leo will be those with their Sun, Moon or Ascendant between 0-10 degrees of the other fixed signs, Taurus, Scorpio and Aquarius. Expect to be hyper aware of what turns you on + inspired to go after your dreams. A bold and prosperous energy of leadership and self mastery are promised from this glowing new moon. For everyone else, check where 5 degrees of Leo falls in your natal chart. Wherever you have Leo in your natal chart is where new beginnings of joy, fun and creativity will begin. If you want more insight, please check out my extended sign horoscope on Patreon where I go into further details for each sign on how this prosperous New Moon in Leo will impact you. 
The New Moon in Leo is here to light up our soul with infinite inspiration and heart activations. No other sign is as heart focused as the brave and resilient Leo. It is time to come out of hiding and show your creative talents. It is time to honor the call of what makes you unique and to honor this uniqueness within others. Our inner child is ready to express itself + to heal any traumas that have stopped our glow and shine up until now. This New Moon wants you to become aware of your own worth and value. If you can't value + stand up for yourself, who the hell can you value + stand up for? That seems like a simple statement but in reality it is not. The New Moon in Leo wants you to come back home to yourself + to embrace your talents and contribution to the world. When someone can do this, they automatically create the room + space for others to follow suit. The New Moon in Leo is here to bring forth your creative juices, to have you embrace your own sense of self worth + love and to remind you of how brave and courageous you truly are despite everything you have been through. 
To access my special extended sign horoscopes for this bright and prosperous New Moon in Leo, please join me over on my Patreon page: https://www.patreon.com/astromomma
In the extended sign horoscopes on Patreon, I provide guidance and direction for each zodiac sign on what to focus on for this glorious new moon and what to release + a special mantra to focus on. All channeled from spirit. Thanks for your love!
© Astromomma, 2022
Image: Christine Karron
#astrologyupdates #astrology #newmoon #Leo #newmooninleo #fire #fun #newstarts #beginnings #curiosity #love #heart #bold #fixed #roar #boss