New Moon in Leo- Lion's Gate Portal, Your Heart Holds the Key... Tune In, Listen and Allow Its Light to Guide You, A Return to Innocence + the Light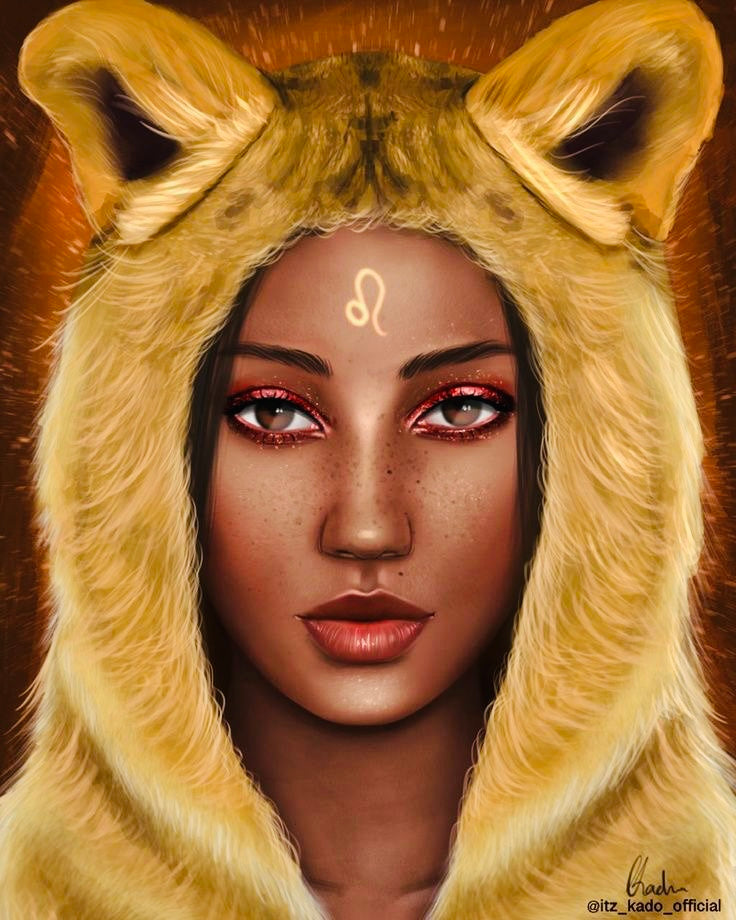 On August 8th, we have the bright and beautiful New Moon at 16 degrees of Leo. This also happens to be the very potent "Lion's Gate". This is an annual event where the Earth lines us with the Sirius star system to create a portal of magic, manifestation and enlightenment. This year's Lion's gate will be even more powerful and majestic due to the New Moon falling on the same day. New Moons always herald a clean slate, a new beginning, and a fresh perspective. Leo, the 5th zodiac sign, is known to be playful, a leader, warm, generous and someone who expresses their inner child with delight and exuberance. 
The Leo New Moon and Lion's Gate is here to awaken and activate a heart opening that will be massive and awe inspiring. Out of all the zodiac signs, Leo represents the child as well as the leader. It is an interesting balance to hold such tender and innocent energy and at the same time such a regal and commanding presence. Since Leo rules the heart, this new moon will herald the dawn of a new era connected to our pleasures, our desires and our creativity. There will be a rush of fiery inspiration that will be activated and very telling during this period. Many could step into their true soul calling and feel a renewal of passion and purpose. 
The Leo New Moon wants you to find your inner badass and to channel its power into play and productivity.  This is a great new moon to go out and create an artistic and creative masterpiece and to express your truth with conviction and fortitude. Taking a risk will also be favored. No playing small when Leo is involved. The greatest gift you can give to yourself at this time will be to honor and express your truth with full on tenacity and total self expression. The greatest victory of life is not in our accomplishments but the journey towards our inner truth and authenticity. A magnetic and magical gate of prosperity and abundance is always available to us. This can be accessed first within and with surrender our external will soon match its vibration. 
The New Moon in Leo and the Lion's Gate is here to offer a magical and rare opening of our heart chakra + the ability to be a manifestation queen/king. A raw and dynamic rush of energy and creation are before us. It is up to each to create their own "heaven on earth". This first begins with honoring our own courage and place in this world. To hear the calling of our heart and to hold space for our creativity takes courage and guts. Two very well known traits of Leo. 
The New Moon in Leo is making a tense but transformative aspect to Uranus, the planet of surprises, shake ups and independence who is currently in the sign of Taurus. The New Moon in Leo in a square to Uranus in Taurus could lead to some unusual and brash forms of emotions that will be rather fixed and stubborn in nature. Although Uranus is spontaneous in nature, being that Leo and Taurus are both fixed signs will have our emotions a little more "dug in" than normal. Expect some radical and perhaps off the wall feelings to arise with this new moon. The key will be around honoring them and allowing them to be there but without reacting to their zaniness. Easier said than done but this is advised. Many could come to discover repressed emotions that  need to come up and out and although they could be rather unexpected there will be an important lesson connected to honoring one's feelings and with being able to be fully self expressed.  
The Leo New Moon wants you to come back to a place of innocence within your being where anything and everything is possible. It doesn't matter what you have been dealt in this life or what you believe is true or not, nor what you look like,  or even what political party you belong to. These are obsolete when it comes to the heart and soul. They just want to BE and to express their highest vibration of love and affinity. This can never be taken away. In fact, they will be magnified and heightened during this magical period. The Leo New Moon and Lion's gate is here to bring you back home to your heart with wonder and awe, to inspire you to create from a place of courage and mastery and to remind you the most powerful and potent force in this world will always and forever be LOVE.
To access my special extended sign horoscopes for this inspirational New Moon in Leo, please join me over on my Patreon page: https://www.patreon.com/astromomma 
In the extended sign horoscopes I provide guidance and direction on what to focus on for this new moon, what to release and provide a special channeled mantra for each zodiac sign.
Your support and love on Patreon mean the world to me and allow Astromomma to grow and expand. Thank you so much my loves!!
© Astromomma, 2021 
Image: Leo by Tosin Kadiri
#astrologyupdates #astrology #newmoon #leo #newmooninleo #lionsgate #courage #newbeginnings #leadership #fire #theheart #love #followingonesheart #unconditionallove