New Moon in Taurus- Earthy Delights, The Most Sensual New Moon of 2021, The Joy of a Mother's Love + Nourishment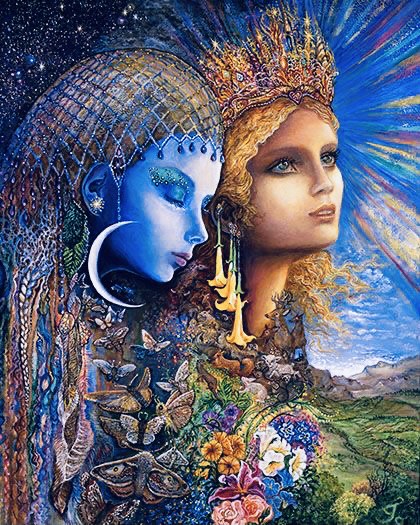 On May 11/12th, we have the glorious and grounded New Moon at 21 degrees of Taurus. The energy prior to a new moon is always pensive and tense. With no moon light to guide our sensitive spirit, we can feel lost and lacking in energy. New Moons always herald a fresh perspective, a new ray of hope and the beginning of progress. Taurus, the 2nd zodiac sign, deals with values, resources, self worth, practicality and substance. 
The New Moon in Taurus is here to offer a grounded bed of security mixed with a dash of sensuality. No other sign likes to touch, feel, taste, smell and see like an earthy bull. The sign of Taurus rules all 5 senses with ease and grace. 
The New Moon in Taurus wants us to focus on what truly matters to us and to relish in its delight and simplicity. A calming effect of mother gaia's love is present at this time. This is an excellent new moon to attend to the more practical and tangible parts of our lives. This might involve seeking new resources for a project, cleaning out our wardrobe or enjoying the finer things in life. A solid yet soothing energy of self protection and self preservation is what this new moon will bring forth. Anything valuable and meaningful takes work and patience. This New Moon in the bull's den will make that very apparent. Slow, steady and without force are this new moon's mottos. Enjoying mother nature while focusing on what truly makes us feel nourished and secure are also big themes. A reconnection to our center and a grounded and fixed energy will also be rather evident. 
The New Moon in Taurus is making a beautiful and delightful 60 degree sextile to Neptune in Pisces. Neptune in astrology is the planet of spirituality, imagination, psychic awareness and transcendence. The New Moon in a lovely dance with Neptune will add a layer of unconditional love and romance to La Luna. This aspect will deepen our sensitivity and will encourage a more dreamy and fluid energy to this fixed earthy moon. Creative and artistic expression will be enhanced by their pairing so this is an excellent time to begin work on a project or business that allows your imagination to roam while also providing a sense of purpose. Any type of healing work is also enhanced with this watery and earthy combo. 
The New Moon in Taurus wants you to reconnect to your sense of self worth and to become more connected to Mama Gaia. Do you remember how it feels to lay in the grass and to smell the sweet smell of the earth? Do you feel inwardly protected and outworldly secure? These questions could arise during this time. La Luna in the sign of Taurus wants you to feel safe again and to create a sacred inner pact of stability. Connection to our roots and a solid footing of awareness is what this new moon will bring forth. The New Moon in Taurus is here to bring forth an earthly awareness of our existence, remind us of what and who truly matters in our lives and a sweet and grounded awareness of the beauty and magnificence of mother earth.
To see how this beautiful New Moon in Taurus will impact your sign, please join me for an extended sign prediction over on my Patreon page: https://www.patreon.com/astromomma
Patreon is a subscription based service that is a huge supporter of Astromomma. On Patreon you will receive my special extended sign predictions, articles, and disounts on my personal readings. Thank you for your continued support and love! It truly means so much to me!!
© Astromomma, 2021 
Image: Josephine Wall
#astrologyupdate #astrology #zodiac #newmoon #taurus #newmoonintaurus #cleanslate #earth #newbeginnings #venus #resources#freshslate #timetoground #timetocreate #theworldisyouroyster #sensuality #practicality #newbeginnings